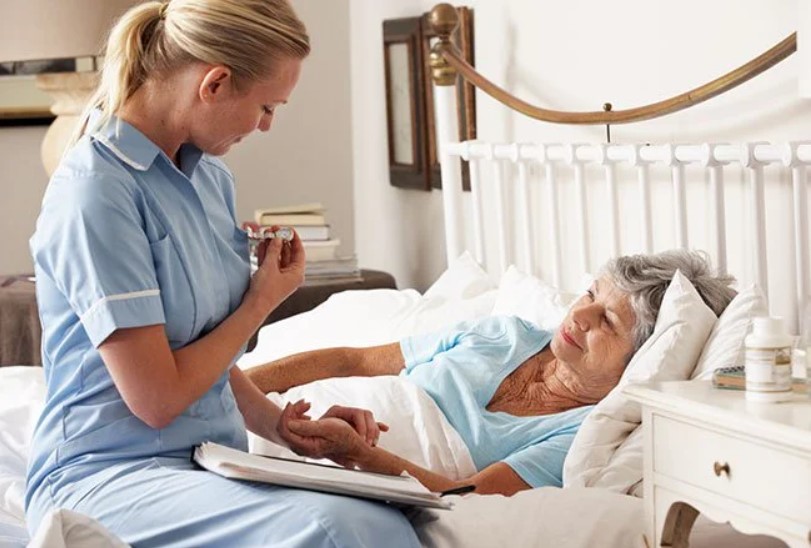 Hospice care providers teach when a person is approaching the end of their life, certain decisions must be made. These are collaborative healthcare decisions made by the patient, their physician, and their family regarding their palliative care and end-of-life care.
Important conversations are held during the last few weeks or months of the patient's life. Healthcare providers and family members should understand and respect a patient's wishes and choices—even if they can't communicate anymore.
A Caregiver's Role
Caregivers play a huge role in a patient's end-of-life care. They provide physical and emotional care along with logistical support. Caregivers are essential resources and advocates for any patient nearing the end of their life.
If your patient can communicate their choices and wishes, you can help them out. You can list the benefits and disadvantages of each treatment option, help them manage short and long-term expectations, assist in figuring out the healthcare situation, and navigate through the finances or insurance considerations.
If you disagree with any decision the patient has made, you have to respect their choice or help them make a different one.
If the patient can no longer communicate their choices and wishes, you might have to decide on their behalf. Ideally, it would help if you discussed their wishes beforehand. However, if that doesn't happen, talk to any healthcare team members who can help you make the right decision that aligns with the patient's morals, values, and goals.
A Physician's Role
A physical must also be respectful of each patient's autonomy. The patient, caregiver, or family member's consent should be required before any treatment plan. Make sure everyone is aware of the pros and cons of each proposed treatment along with any reasonable alternatives, including discontinuing the treatment.
Documents To Honor the Patient's Wishes
All adults should have their wishes and choices in writing in case of serious illness or accident. Having a plan will make things easier for family members, healthcare professionals, and caregivers if they are ever in a situation where difficult decisions have to be made. This plan can change as time goes on and priorities change.
A living will or advanced directive stating the medical care a person wants to receive if they can't communicate in the future. This will also include information about their funeral, treatments they want or don't want, and other life-saving actions.
A power of attorney in the name of a healthcare professional with the power to make decisions on the person's behalf. It can also be a friend, family member, or hospice care professional.
A power of attorney, who will make all financial decisions on the person's behalf
Hospice Home Care supports patients who are dealing with any terminal or serious health problems. We provide end-of-life, hospice, and palliative care in California. Contact us today if you want to learn more about hospice eligibility and our home health & hospice care.
Related Posts